Are you desperate to escape the endless demands and ever-escalating stress that is threatening to overwhelm you? Are you wondering if you will benefit from going on a retreat?
"The most awesome and precious experience I can offer you is a week away from the hustle and bustle, in the sun-drenched southwest of France, in a 200-year-old farmhouse, set in lush meadows on the edge of an ancient forest, so that you can relax, without a care in the world, recharge your batteries and reconnect with your authentic self and with nature by interacting with my Friesian horses and by walking the Camino de Santiago de Compostela. Especially if you are struggling through a life transition."
Dr Margaretha Montagu
I was overworked and exhausted about 10 years ago, when in desperation I attended my first retreat. I was hooked from the moment I arrived, and I have since attended a variety of retreats. I so profoundly believe in the beneficial effect of attending – online as well as off-line) retreats that I have made it my life's work.
Going on a retreat is about embarking on a Journey of Self-Discovery
We go on retreat to withdraw from our busy lives and to go deep within ourselves, to reconnect to who we really are and what we truly want.
Lost your Way? Let Nature be Your Compass
During an Esprit Meraki Retreat you have the opportunity to fully recharge your batteries, reconnect to your authentic self and reconstruct your life to be the purposeful, meaningful and fulfilling life you always wanted to live.
All my retreats are designed to help you manage stress by increasing your emotional resilience and find a way, if you need to, through challenging life transitions and life changes.
Looking forward to welcoming you on one of my retreats!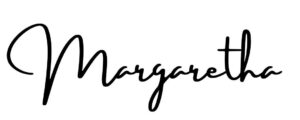 Download the Esprit Meraki Retreats Brochure
Esprit Meraki Retreats in the south of France
Retreats start at 18h on the first day and end at 11h on the last day.
.
Slow and Sustainable Tourism in the South of France
To inquire about/book a retreat, please send an email to Welcome2Gascony@gmail.com
At Esprit Meraki, we aim to foster an environment where everyone feels understood, valued, supported and inspired. This includes providing opportunity and access for people of different races, ages, colours, ethnicity, gender identity and expression, sexual orientation, disabilities, and socioeconomic orientations. We actively invest in our own development to help us create an anti-racist, anti-oppressive, equitable and inclusive setting.