If you are desperate to escape the flat race, but can not get away to an idyllic country cottage in the south of France, or you have booked your Esprit Meraki retreat but need some downtown right away, or even, you have been on an Esprit Meraki retreat and you want to prolong the benefits or go deeper, you have a choice selection of @home retreats that you can do at your own pace, in your own time, with as much or as little support as you need.
As you may have read, during the last couple of years, as my sight continues to deteriorate, I have had to limit the number of residential retreats I do each year. I am now working on creating online retreats, still guided, inspired and supported by my horses, making my knowledge and experience available in this new format: the Esprit Meraki Online Retreat Collection.
The length, intensity and price range varies, from a free 7-module mini-retreat to more intensive midi-retreats focussing on specific challenges, to my signature, in-depth, top-of-the-range, life-changing Esprit Meraki Treasure Map maxi-retreat.
The choice is yours.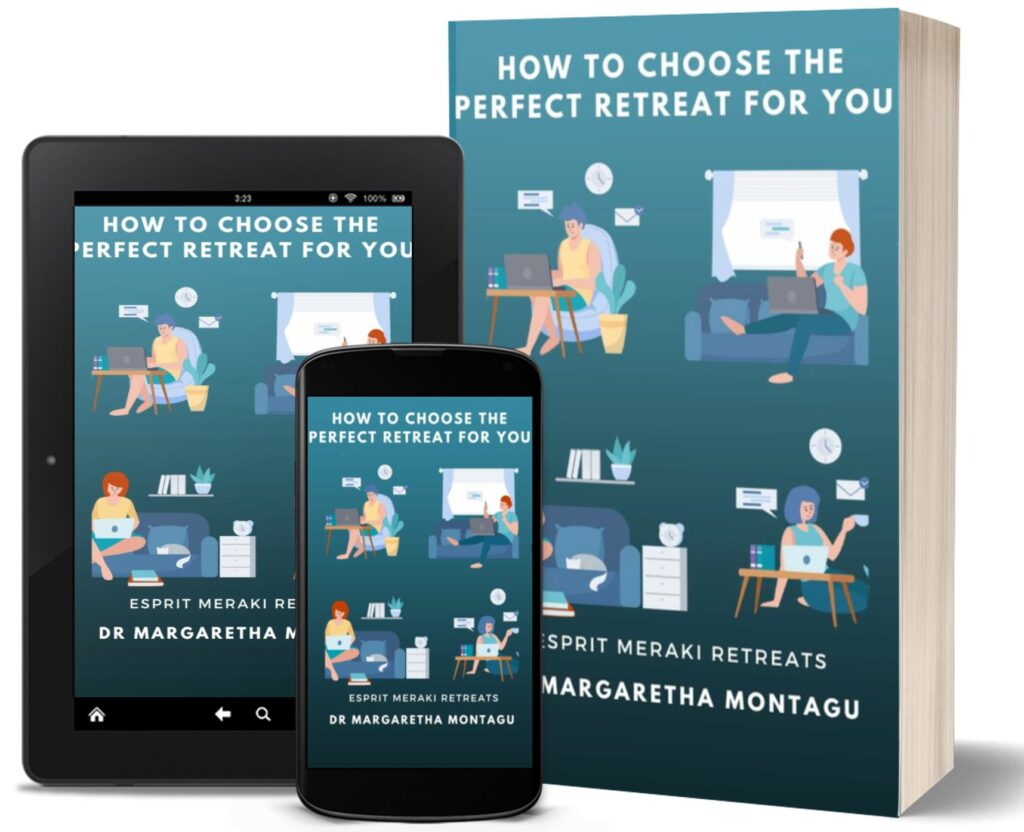 Whichever retreat appeals, your first step is to subscribe to my Retreats for VIPs mailing list, so that when I run last-minute/early-bird/just-because-I-feel-like-it special offers, you will be one of the first to know. When you subscribe, you can download your own copy of my "How to Choose the Perfect Retreat" e-book so that you can make your next retreat your best retreat ever!