Make Your Next Retreat Your best Retreat Ever
Spending your hard-earned cash on what you hope will be a life-changing (for the better, of course!) experience, only to walk away feeling unsatisfied is frustrating and disappointing.
Deciding to go on a retreat is a great idea, but it can be nerve-wracking to choose the perfect retreat. You do, after all, want to get the most out of the dream experience of your choice. So, before you set off on your next retreat adventure, subscribe to my retreat mailing list below and download my How to Choose the Perfect Retreat workbook to discover the top tips I use to make sure I get the most from a retreat, as well as the top tips I use when I host a retreat, to make sure my guests benefit from their time with me.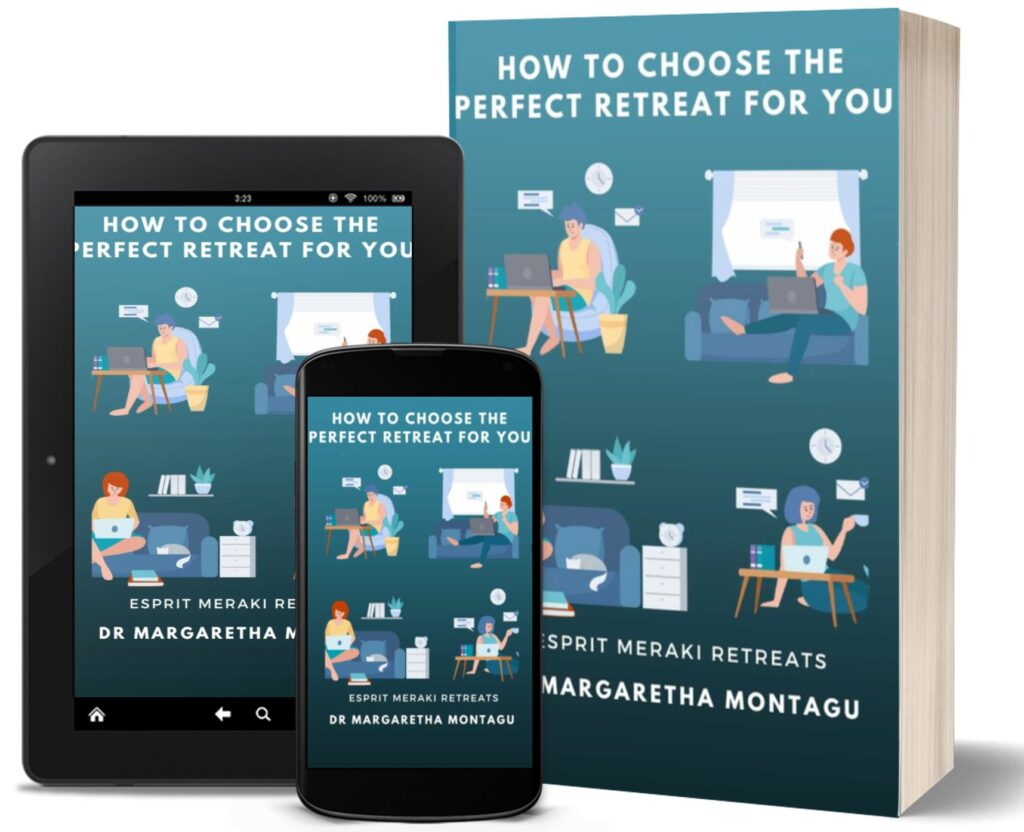 In addition, you will receive notification of any last-minute or early-bird special offers on my retreats here in the south of France, so leave your e-mail address here, download the 25-page workbook and start preparing for your next retreat!
Also available on Amazon.
The more you put into your retreat, the more you will get out of it. The best place to start is by investing some time and effort into choosing and preparing for your retreat. The better you are prepared for your retreat, the more you will be able to put into it and the more you will get out of it.
Hope you enjoy the workbook,
Margaretha