Do you want to live a joyful, meaningful and purposeful life?
The lockdown experience has made many people think about what is truly important to them and how they want to live the rest of their lives.
Are you also wondering what you need to do to make the most of the rest of your life?
Now you can find out by attending a potentially life-changing masterclass, once a month, for the next year. Each 10-min long masterclass will be guided by Dr Margaretha Montagu, a recognised stress management expert.
It makes sense to invest your time and energy into what matters to you most.
Dr Margaretha Montagu will introduce you to a selection of impactful strategies that you can easily incorporate into your own life. You will discover how to make peace with your past, dramatically reduce your stress, become more resilient, avoid burnout, increase your self-confidence, regulate your emotions, harmonise your relationships, safeguard your health, sleep deeply, free yourself from fear, cope with challenges, attract abundance and manifest miracles.
Do not settle for a life half-lived.
The "Live a Meaningful Life" Master Classes will equip you with the tools that you need to completely transform your life into exactly what you want it to be.
.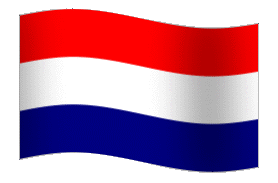 Wil je een vreugde-, waarde- en zinvol leven leiden?
De lockdown-ervaring heeft veel mensen doen nadenken over wat echt belangrijk voor hen is en hoe ze de rest van hun leven willen invullen.
Vraag jij je ook af wat je moet doen om het optimale te halen uit de jaren die je van je leven nog resten?
Dat kun je nu uitvinden door het komende jaar eens per maand een mogelijk levensveranderende masterclass bij te wonen. Elke 3-uur durende masterclass zal worden begeleid door Dr Margaretha Montagu.
Het is belangrijk om je tijd en energie te steken in wat je het belangrijkst vindt.
Dr. Margaretha Montagu zull je kennis laten maken met een selectie van impactvolle strategieën die je gemakkelijk in je eigen leven kunt integreren. Je zult ontdekken hoe je in het reine kunt komen met je verleden, je stress drastisch kunt verminderen, veerkrachtiger kunt worden, burn-out kunt vermijden, je gezondheid kunt beschermen, diep kunt slapen, jezelf kunt bevrijden van angst, het hoofd kunt bieden aan uitdagingen, overvloed kunt aantrekken en wonderen kunt verrichten.
Neem geen genoegen met een leven half-geleefd.

De masterclasses "Leef een zinvol leven" zullen je voorzien van de instrumenten die je nodig hebt om je leven volledig te transformeren tot precies datgene dat je wenst.
.
Révez-vous de vivre une vie digne d'être vécue, pleine et riche de sens et remplie de joie?
Le confinement a amené de nombreuses personnes à réfléchir à ce qui est vraiment important pour eux et à la façon dont ils voudraient vivre le reste de leur vie.
Vous vous demandez également ce que vous devez faire pour profiter pleinement de votre vie?
Maintenant, vous pouvez le découvrir en participant à une masterclass qui pourrait changer votre vie, une fois par mois, durant toute une année. 
Il est logique d'investir son temps et son énergie en ce qui importe le plus.
Margaretha Montagu vous présentera une sélection de stratégies percutantes que vous pouvez facilement intégrer dans votre propre vie. Vous découvrirez comment faire la paix avec votre passé, harmoniser vos relations, équilibrer vos émotions, augmenter votre confiance, réduire considérablement votre stress, devenir plus résilient, éviter l'épuisement professionnel, protéger votre santé, dormir plus profondément, vous libérer de la peur, faire face aux défis, attirer l'abondance et manifester des miracles.
Ne vous contentez pas d'une vie à moitié vécue.
Les Master Classes «Vivre une Vie pleine de Sens» vous fourniront les outils dont vous avez besoin pour transformer complètement votre vie en exactement ce que vous voulez qu'elle soit.