Welcome to my Transformational Retreat Testimonials Page: Here you can discover the impact that my residential retreats have had on my guests during the last ten years. Whether they wanted to reconnect with themselves, with others, with my horses or with nature by walking the Camino de Santiago, these testimonials provide genuine insights into the life-changing moments my retreats have generated. Here you can read the stories of guests who have embraced transformation, and let them inspire you to start on your own path towards self-discovery and empowerment.
Thank you Margarita for your hospitality on this wonderful retreat. I loved the setting and your beautiful animals. I really wanted to experience something authentic and peaceful, and it was a pleasure to have been welcomed into your house. C. Payne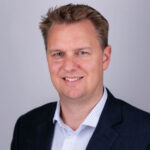 I really wanted a break and to get away and particularly to work with horses. I was drawn towards Margaretha when I did some research and of course her beautiful horses. I reset, I learned so much, I enjoyed myself and felt really grateful by the end of the 4 nights. Margaretha is a beautiful host and creates a wonderfully simple and unimposing environment and is great company! Ed R. via Bookretreats
The opportunity to experience walking a portion of the Camino de Santiago, as a retired, single woman, without concern for lodging and meals, was truly a gift. I'm recovering from extreme personal loss, and felt safe and cared for, while encouraged to explore independently. Dr Montagu is a very gracious hostess and, I hope she'll agree, someone I can now count as a friend. She provided beautiful meals and some meaningful local experiences. Because of what she shared of the area, I hope to visit Southern France again. Brenda M. via Tripaneer
I felt overworked and I wanted to have a kickstart on intermittent fasting to get my gut health back on track. The retreat proposed relaxation in nature and intermittent fasting with a professional. I enjoyed walking in nature in a picturesque region. I have also started to do intermittent fasting. In addition, I could discuss writing with the host. I have enjoyed the company of the host and the other guest. Thank you for your kindness and interesting discussions. Adam J.
Margaretha herself was the best thing about the retreat. Quietly kind, supportive, informative, insightful and fun! She and I, and my one fellow guest at Esprit Meraki, formed such a unique and special bond and I think we will be friends for life! Other than our wonderful host I also appreciated the farmhouse itself, its tranquil outside spaces, especially the sunlounger under the trees which Margaretha designated for me in the afternoons to laze on and reflect after the long daytime walk on the Camino – balm for the feet and the soul! Julia D. via Tripaneer
Wonderful Experience!
I had recently felt overworked, overwhelmed, and exhausted, and felt the need to de-stress and recharge my batteries again. This retreat would be ideal for reconnecting with my inner & authentic self, and most of all help me to de-stress by connecting with nature. This walking retreat was one of the best decisions I have ever made. It was a unique experience, from everything that walking the camino had to offer to the excellent tasty food at the accommodation, and most of all an excellent & caring retreat leader. Joby G via Bookretreats.com
I have been exploring meditation and mindfulness for a while now and wanted to explore new meditation techniques. I chose Margaretha's retreat, because it combined two things: meditation and hopefully learning how to implement it in my morning routine and horses – as I love horses this was a great match for me. Margaretha is a very heart-warming and inspiring person. She gave me some instructions and guided the beginning of each exercise, but then gave me also the time to explore and experience on my own. As I was the only one doing the Horse Guided meditation retreat at that time, I really had the chance to focus on myself and the horses and let those beautiful and kind creatures show me a new kind of mindfulness and peace. I really loved it. Andrea K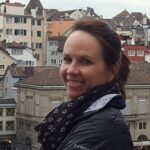 I was at a point in my life where I needed to find a way to move forward. I was travelling Europe and came across this retreat by chance. I had always been interested in intermittent fasting, it was in a beautiful area of France and I wanted to take the time to reconnect with myself. It ended up being so much more for me. Margaretha has a world of knowledge and I felt confident in her wisdom and guidance on intermittent fasting. Not only has she had a long career as a medical doctor she is continually studying and striving to share her insight with others. She is very intuitive and gives you time and space to walk through the beautiful vineyards or along the Camino trails nearby. She will chat with you and quietly give advice and support, making you feel you are in a very safe space.
I came to the retreat feeling depleted and lost and I came away with the knowledge and drive to change my life and move forward. I now feel I have the tools to adapt intermittent fasting to my lifestyle and I have come away with more clarity of the direction I want to go. By being surrounded by beauty from the animals to the fields and vineyards I have renewed my connection to nature and feel I can breathe again. Margaretha is a very kind and caring person and has opened her home to help others. Not only will I go away with a feeling of optimism and understanding for the future I will go away with a new friendship. Thank you, Margaretha. Meg E.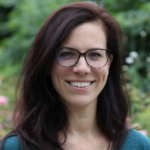 Spending time in nature and moving during hours in the forest or in a field helped me see where I wanted to move in my life. I gained clarity about my direction, my projects and desires in different areas of my life. I got very enthusiastic and I love that feeling! During the evenings we shared dinner and had very interesting conversations, you gave me new ideas and new points of view that were really enriching. I liked listening to your wisdom and exchanging with you. Thank you for this experience! Barbara M.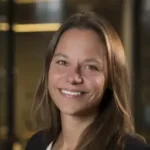 A walking wonderland! I went on this retreat to reset and escape hectic city life for a few days. I liked that it was a well-balanced program. It was amazing to experience part of the Camino, and we walked through some breathtaking scenery. But there was also time to relax too, I read two books! And we did some yoga, meditation & breathing exercises. I came back feeling energised but also gained some clarity over some things I'd been wrestling with. The host is wonderful. We had some lovely chats over dinner. I can't recommend her highly enough. Nikki S.
We wanted to write you this message to say hello to you and to thank you again for a wonderful time that we spent with you, Belle, Aurore, Tess and Arcadie. We find you a very warm person. We enjoyed so much talking to you, chilling on your lawn, walking with horses and admiring the tranquillity of your place. We're both very grateful to have met you. Please, say hello to Ed and Riet for us. It was wonderful to meet them, too. They're a lovely couple and lovely people. Thank you for giving us the idea of thinking (and, even better, writing it down) about what we're grateful for in our lives. We've completed the list of 100. I even added some more.
We're sending you kind regards from Luxembourg where you're always welcome, whenever you decide to come visit. Nina B
My stay with Margaretha was so enjoyable. Learning how to overcome my weight problems permanently with intermittent fasting was invaluable. My goal is in sight. Walks along the Camino were delightful and relaxing. Looking forward to a return visit. M. Ede
A huge thank you for making my retreat so special, it was without doubt one of the best weeks of my life. The experience was truly life-changing! G Sugden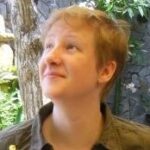 Thank you so much for allowing me into your home for the last few days. Your kindness, patience and generosity have touched me deeply. The time that Belle, Aurore and Tess let me spend with them and the lessons they taught me have been truly healing and extremely cathartic. You have created something really unique and magic here and I am in awe of the power of it. May it always bring you as much peace and fulfillment as it did me. With deep gratitude, A Campbell
"Thanks again for sharing your life with us! I had such a wonderful time at your place and in your company. I feel revitalised, relaxed and blessed. All the best and big hugs for you and all the cats, horses and dog." E.G. Meijling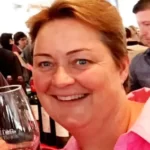 "A powerful and wonderful life experience, with caring guidance by Margaretha. One can truly experience a mindful meditation with the horses who are definitely spiritual. Also, your senses become reinvigorated with the beautiful food and wine, whilst sitting and listening to the unique sound of nature's calmness." S. Murphy
Thank you so much for a wonderful week. The way you welcomed me was heart-warming. I find myself often dreaming about your piece of paradise and all my new friends there. Margaretha- I learned so much for which I thank you! CM Munroe
My wife and I have spent 4 amazing days at Margaretha's house and we had a bliss. She is such a warm person and it was so nice to talk to her over brunch and dinner. Her house is clean and it smells lovely. Every dinner that we had there was so very delicious! One can completely relax and unwind at Margaretha's place as it is peaceful and filled with good energy. All her three horses are such gentle souls, even though they may seem veeery big. On Easter Sunday we had an enjoyable brunch with two of Margaretha's friends, a lovely couple. There are so many vineyards within walking distance from the property so one can have beautiful walks. Besides these walks, there is also an option to walk a part (around 10 kilometres, maybe a bit more) of the Saint Jacques de Compostelle walkway. For those who like a bit of adrenaline, there is a city called Nogaro 3 kilometres away which is famous for its motorsport race track, called the Circuit Paul Armagnac. In short – we cannot but recommend visiting her oasis of tranquility. Igor S.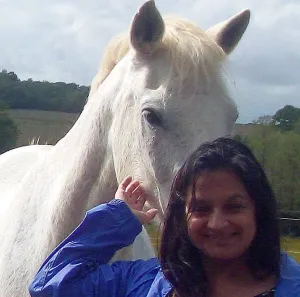 Thank you so much for the beautiful day on Saturday. It was a truly special and treasurable experience that I feel very lucky to have had. Your horses are such lovely characters and it was fun getting to know them a little. They have stayed in my mind. I would love to come back again…B. Gracias
I feel so incredibly lucky to have had this chance that worked out so amazingly in divine timing. I know that you are, yourself, going through a stressful time and so that is why I am even more grateful that despite that, you were there to help me through this transition. I am also inspired by you and how you have faced your challenges, and I appreciate so much that you are also so human, with vulnerabilities just like we all have. Thanks also for sharing these moments with me. A Alyahya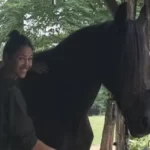 I will be eternally grateful for these memorable deep relaxing sincere moments of introspection with you & the horses. A real eye-opener! Thank you for everything. S Janssen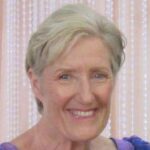 With so much uncertainty, it doesn't make sense to plan any international travel just yet however painful that might be. It was because of that and my dire dire need to have a break that I did some research and the Universe pointed me in Margaretha's direction. Not only did I have a truly wonderful time being totally looked after, but I have made a lovely new friend that I hope will be part of my life for a very long time. Margaretha offers a variety of retreat options and being the sole retreatant, I took a 10-day hybrid retreat with food, wine, walking, a weeny bit of yoga, some writing, horse stroking and as many interesting conversations as I wanted (or none if I wasn't up for talking). I read (a whole book which I haven't done for a very long time!), relaxed, slept and walked a couple of stretches of the Camino de Santiago. We visited a social community project where Margaretha volunteers (fantastic!) and I had lots of coffees and lunch with her friends. I even remember one saying "next time you come we'll take you…" It was just what I needed to be made so welcome and spoiled. So a huge thank you Margaretha and to all the lovely people you introduced me to during my time in the Gers. If anyone is looking to catch their breath in a little corner of paradise with its own in-house angel, this is it. M Richards
I really needed the time to find myself again. After a few days there I started sleeping better, I feel more relaxed and I am dealing with my pain in a better way. Margarita was the best, she's extremely accurate in what she does, great instincts. Definitely an experience that we should all have. Now I want to take my friend as well. I cannot express in here how much I learned about me and how to handle situations in my job. L Ramirez
I had the wonderful privilege to attend the camino walking retreat. Going into the retreat my only intention was to walk in the nature and get a break from the stress of daily life. What I got in return was lot more than what I hoped for. This retreat made it possible for me to experience a beautiful part of the world which is still unscathed from tourism. Camino walks are an experience in itself and I was able to sample the walks in a small way to help me decide on committing to the whole process. The highlight of the retreat was spending time and getting the counsel of an exceptional woman. Margarita is a warm and kind soul. She is also pragmatic and incredibly wise. The time I spent with Margarita opened me to a different perspective of life. I learned a thing or two about mindfulness and I am now equipped with some tools which should hopefully help to manage the stress of modern life. Needless to say, the whole experience was very nourishing and I can wholeheartedly recommend it to anyone. J.Anto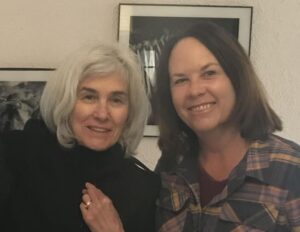 We had a quiet, comfortable bedroom, excellent dinners, and we enjoyed the company of our our hostess, our fellow guest, the horses, the cats and the dog. Marguerite's home has a serene, happy and relaxing atmosphere . We loved hiking on the beautiful trails nearby and the stunning countryside. Our stay at Marguerite's home will be a highlight of our stay in France and we learned a lot from her about this part of France. When a strike raised the possibility of being unable to return to Paris when planned, Marguerite very kindly offered to extend our stay. We found the local people we met to be very kind and friendly. It was a very enjoyable experience! F. Gallop
If you would like to receive advance notification of any last-minute or early-bird special offers on my retreats online and here in the south of France, then click on the button below or leave your e-mail address here, download the "Top 10 Tips to Make Your Next Retreat Your Best Ever" e-guide and start preparing for your next retreat! You'll also get free access to my Journal Yourself Stressfree online retreat.