I have always felt that loyal clients should be rewarded for their custom. I am seriously grateful to my clients for their continued support, especially those who are seriously committed to their own health and well being and who believe, like I do, that a regular massage is an essential part of any wellness plan.
A single massage feels great, but the greatest benefits of massage therapy are experienced cumulatively over time. Regular massages provide numerous benefits for overall health and well-being.
To thank my regular clients, I have created two plans that will reward my clients' loyalty with by saving them money: the monthly membership plan and the 5/10 massage package plan.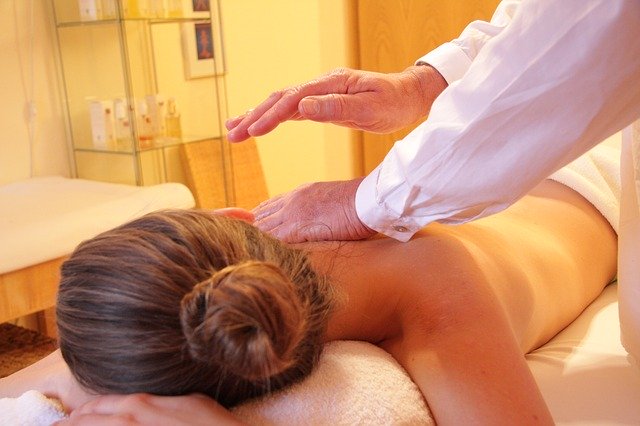 Monthly Membership Plan
At Montagu Massage, a 45-minute massage costs 50 eu for non-members. Members, who commit to a six-month agreement and are billed once a month, pay 45 euro (a 10% reduction) for their choice of one monthly 45-minute massage. Unused sessions roll over and do not expire. Montagu Massage Membership pricing reflects the trend in massage therapy membership models: a six-month commitment with the membership fee billed once a month for a reduced-rate session, with the membership converting to month-by-month after 6 months. The Simple Swedish massage is currently only available as an individual booking.
How does it work?
No membership fee required
Members commit to paying for one treatment per month for six months. Once a month, your monthly fee will be subtracted from your credit card. After the six months, your membership will renew automatically as a monthly contract and can be cancelled anytime with no penalty.
You can add as many additional treatments, for yourself, at the 10% discount as you like, very handy for those of you who want/need weekly massages.
You can transfer your monthly massage to someone else, if you cannot use it yourself
Or, an unused appointment remains on your account for 60 days
After six consecutive months of active membership, you earn a 3O min Swedish massage that you can give as a gift (birthday, anniversary, valentine…) to the person of your choice.
5 or 10 Multi-Massages Package
The 5 Multi-Massage Package costs 225 euro – at 10% discount!
The 10 Multi-Massage Package costs 450 eu – which means your 10th massage is entirely free!
Once you've selected your multi-pack, you pay the entire amount upfront – there is no recurring automatic billing. Your sessions will remain on your account available for use until you are ready but must be used before their expiration date. 5-pack packages expire 12 months after the date of purchase, 10-pack packages expire 18 months after the date of purchase.
Why you should seriously consider investing in regular once-a-week or at least once-a-month massages
While regular massage therapy used to be considered an alternative approach, it has quickly become mainstream due to its range of benefits. Each session is a building block, training your body to maintain its relaxed state and teaching your muscles to remain relaxed even during high-stress periods.
1. Regular Massages Help You Sleep Longer and Better
Most people sleep better the first night after they have had a massage, but soon fall back into an unhealthy sleep pattern. Regular massages decrease your cortisol levels, which results in a slower heartbeat, slower, deeper breathing and lower blood pressure – all conducive to a good night's rest. In addition, it stimulates delta brainwave activity which induces uninterrupted, restorative sleep.
2. Regular Massage offers Persistent Pain Relief
Committing to regular massages is a very effective pain management strategy. Focusing in on specific problem areas, regular massages will increase the blood supply to these areas and remove waste products which reduce pain caused by injuries, arthritis and a variety of other conditions. Regular massages often result in a reduction in the need for pain medications and thus fewer side-effects.
3. Regular Massage Increases Immunity
Regular massages distribute and stimulate the production of white blood cells that destroy viruses, bacteria, fungi and cancer cells, throughout the body. By improving blood flow to tissues and by facilitating lymphatic drainage, it helps remove toxins and metabolic waste products that reduce your resistance to infection.
4. Regular Massage Improves Posture thus Preventing Injury
Many people experience back, neck, and shoulder pain because of poor posture. Regular massages can help get the body back into proper alignment. In fact, improving one's posture can be one of the most beneficial aspects of regular massage. With regular massage, the painful muscles tightened by poor posture are loosened so that joints have greater flexibility and range of motion. Pressure points are released and there is less joint compression which causes joint degeneration and worsens arthritis.
5. Regular Massage Accelerates Recovery from Muscle Strains/Injury
Massage plays an important role as a supplement to standard injury rehabilitation procedures. By encouraging blood and lymphatic circulation and by removing tension from your muscles, it helps your body pump more oxygen and nutrients into tissues and vital organs. This results in faster rehabilitation of the injured area(s.)
6. Regular Massage Assist in the Management of Emotional Disorders
Regular Massage can help you to manage emotional disorders such as anxiety and depression as part of an overall treatment plan. I firmly believe that nurturing touch is an essential ingredient of emotional health. Regular massage can improve your state of mind over a period of time, especially if you concentrate on releasing negative thoughts during your massage.
As you get older, regular massages can be a powerful health-promoting aid. The benefits of receiving regular massages are cumulative and much more effective when received regularly. Budgeting time and money for a regular massage is not only an investment in your health but also in your future!.
Despite its benefits, massage isn't meant as a replacement for regular medical care. Let your doctor know you are considering a regular massage program and do continue any medical treatment you currently take.
If you would like to discuss either or both options in more detail, do not hesitate to contact me either at margarethamontagu[at]gmail.com or on 06 23 74 32 92.