A journey of a thousand miles begins with a single transformational retreat.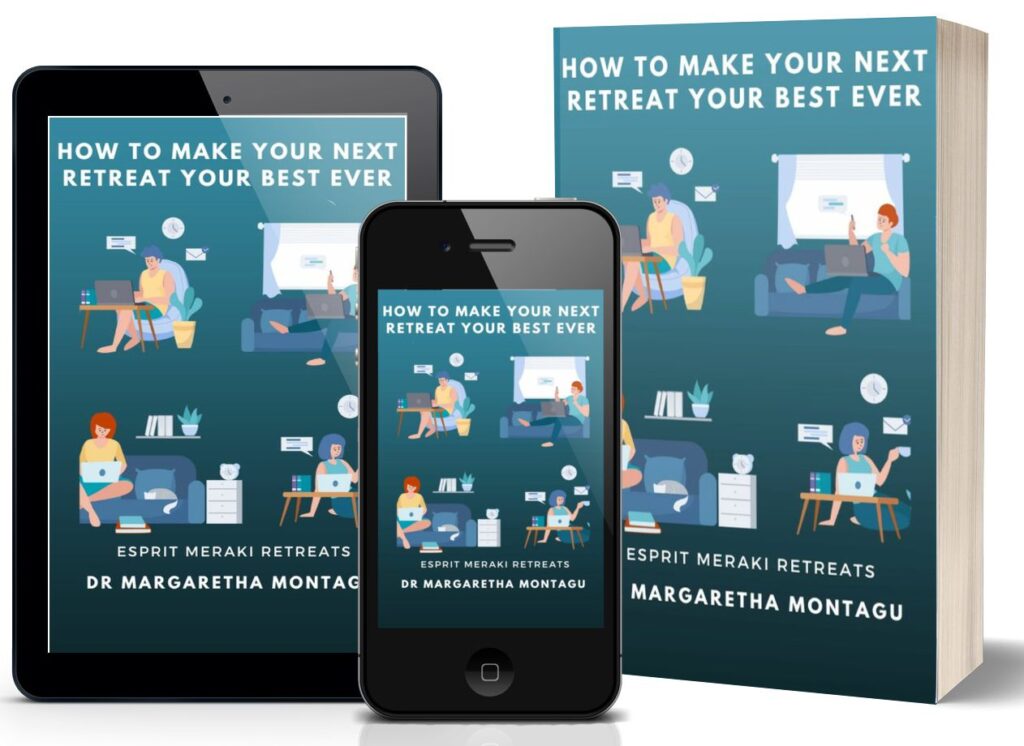 Deciding to go on a retreat is a great idea, but it can be nerve-wracking to choose the perfect retreat. You do, after all, want to get the most out of the dream experience of your choice. So, before you set off on your next retreat adventure, in this e-book you'll find the top tips I use to make sure I get the most from a retreat, as well as the top tips I use when I host a retreat, to make sure my guests benefit from their time with me. Dr Margaretha Montagu
Your copy is here: Make Your Next Retreat Your Best Ever by Dr M Montagu
Thank you so much for at the same time subscribing to my Savoir Vivre Vignettes newsletter with insight-giving stories from my transformational retreats here in the south of France. I rarely send a newsletter out more than once a month, I'm definitely not going to drown you in emails!
If you would like to see what past newsletters looked like here are a couple:
Your email address is 100% safe with me. All my newsletter emails contain an unsubscribe link. You can opt-out at any time. Your contact information will never be sold or shared.
What you can do next, is to register for one of my online retreats:
Or if you really want to treat yourself, you can jump in and book a residential retreat
To inquire about availability, just send an e-mail to margarethamontagu@gmail.com and I'll get back to you asap.
Once you have read Make Your Next Retreat Your Best Ever, if you have found it useful, please buy me a cup of coffee! Although I LOVE writing, it took many cups of coffee to write and re-write this guide – I'd be ever so grateful.