Savoir Vivre Life Transition Coaching…
…laced with a sensible amount of French "savoir faire."
For anyone who feels overwhelmed by impending change, whether planned or unplanned.
Standing at the crossroads, despite the ever-escalating anxiety that threatens to overwhelm you, you have a choice. You can change the way you live your life. The coronavirus crisis has seen most of us adjust our priorities, what was crucially important to us beforehand might be less so now; what was of little importance has now become of utmost importance.
During lockdown, we had nothing to do, nowhere to go, nothing to look forward to while we contemplated, days on end, the threat of becoming seriously ill, losing our loved ones, our jobs, our businesses and the complete political and social disintegration of life as we know it.
The coronavirus crisis gave the term 'stressed beyond endurance" a whole new meaning. We feared for our very survival, we were worried that we might lose our homes, be unable to buy groceries or pay for medical care.
We suddenly had to work from home, were furloughed, were made redundant, lost our jobs because of slashed budgets, had to close our small businesses. Those of us who are retired feared that our income would no longer be enough to cover our needs.
We have had to assimilate the 'new normal.'
We have changed. We work differently, we think differently, we react differently, we spend our time differently.
In many parts of the world, the pandemic is no less of a threat than it had been. We are still stressed, overworked and overwhelmed, many of us are teetering on the edge of burnout.
As your life transition coach, not only will I help you dramatically rduces the stress caused by life transitions, but I will also help you create an optimal 'new normal' and help you move forward confidently. Savoir Vivre coaching can help you
Discover simple techniques to easily and effectively deal with this stressful situation so that you can feel in control of your life again,
Free yourself from the immobilising doubt, fear and uncertainty that stress induces,
Sleep better, longer, deeper and wake up completely restored and refreshed,
Successfully deal with any irritation, frustration or desperation you may be feeling
Communicate more efficiently so that you can get along better with others and build strong, nourishing and lasting relationships
Start to create a solid and reliable support network so that you can ask for help when you need it and so avoid burnout,
Become more resilient by adopting and mastering efficient coping strategies.
If you are standing at a crossroads, not sure which direction to take, or if you are facing a major life transition, I can help you clarify what you want to do and equip you with coping skills that will enable you to make your way to where you want to go. I have an enormous amount of experience helping people cope with stress, initially as a medical doctor and now as a stress management consultant and retreat host here in the south of France. I am also a fully qualified NLP master practitioner, medical hypnotherapist, professional transformational life coach and stress management counsellor.
For high-achievers and top-performers, my signature coaching program Change Your Life Forever in 90 Days is now available.
What can you do now?
Coaching is available in English and French. A maximum of 6 sessions can be booked at a time, usually spaced at weekly/2-weekly/monthly intervals. All clients are invited to pay by Paypal/Stripe/bank transfer before each coaching sessions start.
I feel so incredibly lucky to have had this chance that worked out so amazingly in divine timing. I know that you are, yourself, going through a stressful time and so that is why I am even more grateful that despite that, you were there to help me through this transition. I am also inspired by you and how you have faced your challenges, and I appreciate so much that you are also so human, with vulnerabilities just like we all have. Thanks also for sharing these moments with me. Anisah A. 2019
I was sceptical about transition coaching, initially, but it has finally been one of the most enriching experiences of my life. Margaretha coached me through one of the biggest transitions I have ever had to deal with and because of her encouragement and support I had the courage and confidence to cope with monumental changes in my life. She helped me to master the skills I needed to deal with whatever challenge life throws my way. I can still hear her now, "Whatever happens, you can handle it!" Steph M 2020
If you are still unsure if you will benefit from life transition coaching, take the entirely free (no e-mail address needed) quiz by clicking here: "How resilient are You?"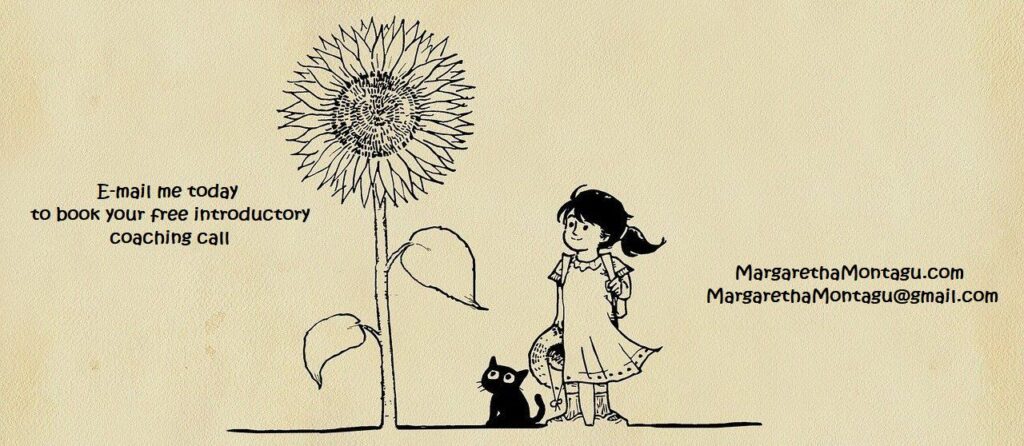 Margaretha Montagu Coaching Terms and Conditions