Do you want to start the New Year in close contact with Nature, far from the ear-shattering, mind-blowing and overcrowded New Year celebrations of the past, where no one makes any demands on you and you don't have to worry about shopping, cooking, or cleaning up afterwards?
If so, then a break here in the southwest of France at the end of this year is exactly what you need – joining us will enable you to make a difference – in your own life and in the lives of others – for the greater good of all!
Celebrate le Reveillon du St Sylvestre (31ste December) with us in the south of France!
30/Dec-3/Jan
This retreat is for you if:
You usually feel physically, mentally and spiritually exhausted by the end of the year
You are looking for an affordable escape from the always escalating demands of everyday life
You want to detox from the excesses of the Christmas season and are looking for a healthy alternative to celebrating the start of a new year
You want easy access via an international airport, served by low-cost airlines, less than 2 hours' drive from the retreat
You are yearning for a safe haven in one of the most beautiful parts of France, secluded but not isolated, a place where you can rest and sleep undisturbed for as long as you need to
You want to focus on what is really important to you – the pandemic may well have changed your perception of what is important to you and what is not
You need to clarify how you want to live your life post-pandemic: what your priorities are now, how you want to spend your time and with whom you want to spend it
You want to decide what you want to achieve – which of your previous objectives you still want to work towards, which old objectives you want to discard and which new objectives you want to establish
You need motivation and inspiration to take action – if you feel as if you are stuck in a downward spiral, this retreat will empower you to take control of where your life is going again.
During this retreat you will:
Have the rare opportunity to rest, relax and recharge your batteries before the next year starts with all its demands, deadlines and difficulties
Enjoy the fresh air, clean water and scrumptious, wholesome, home-cooked food typical of this region that nourishes both your body and your mind
Have 24-hour access to hot teas, coffee & infusions
Have the choice to walk sections of the Camino de Santiago de Compostela (weather permitting) and reflect on your past and future following in the footsteps of thousands of pilgrims who have done the same these last 800 years (weather permitting)
Support the local community's flagging post-pandemic economy by eating one meal in a nearby bistro/restaurant (cost not included)
Imagine…being in a cosy, comfortable, lovingly restored 200-year-old French farmhouse in the heart of the countryside in southwest France, log fire burning, delicious wholesome soup simmering on the stove in the kitchen… and you, curled up by the fire with a cup of tea/coffee/hot chocolate or a glass of wine, and your favourite book.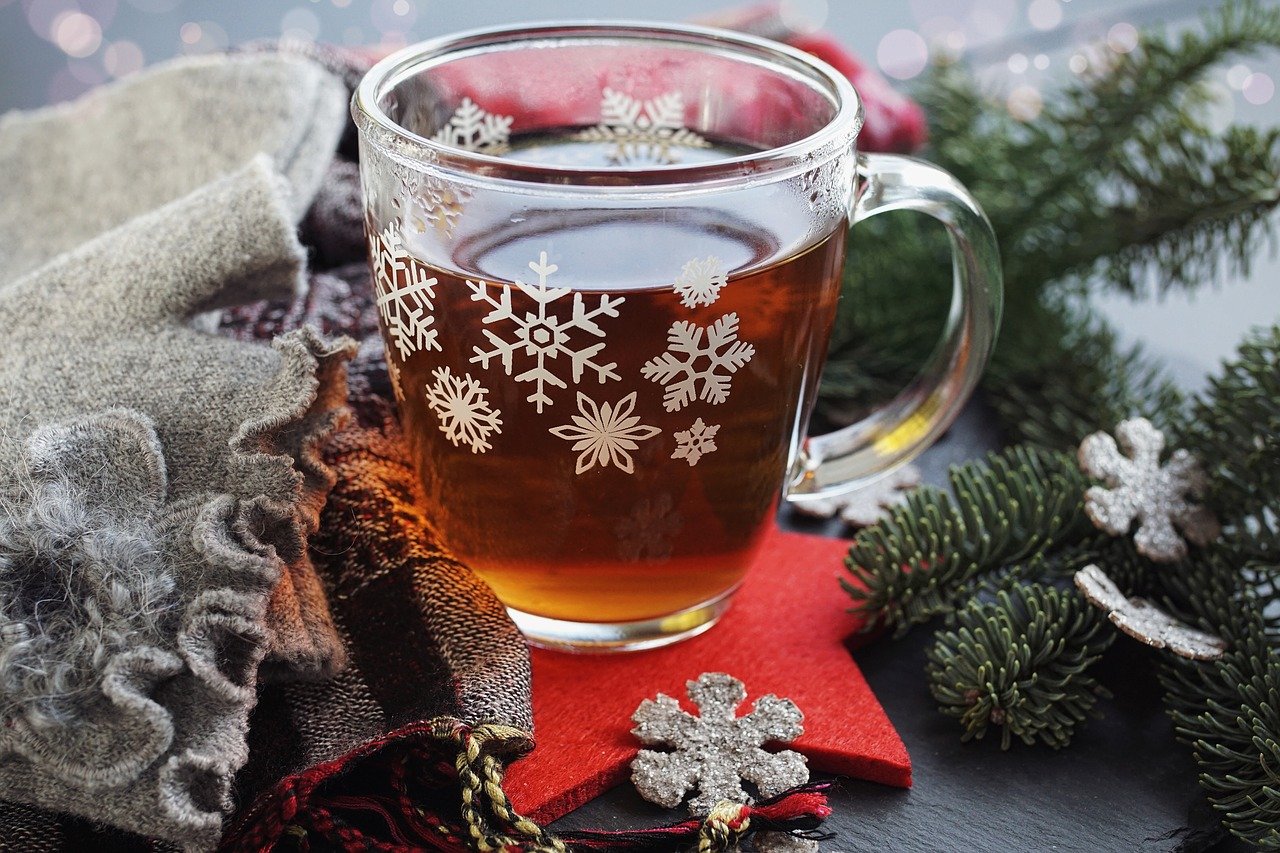 This New Year's retreat offers you the opportunity to escape to somewhere where all your meals are provided for you, where there are no dishes to wash afterwards, where no house cleaning desperately needs doing, where you can breathe fresh air, walk for miles, realign yourself with nature and absorb its rejuvenating energy, reflect on what you have achieved in the past year and make a vision board about what you want to achieve next year. In the aftermath of this pandemic, you might also feel the need to redefine who you are and what you want from your future.
Going on retreat at this time is a wonderful opportunity to nurture yourself. with a feast for the senses to help you put the past year to bed and start the next year grounded, focused and balanced.
Although this is a peaceful retreat, it will still be a joyful celebration – so contact me now at welcome2gascony(at)gmail.com to register. Places are limited, please reserve early to secure your booking.
Program
This retreat combines walking meditation, visualization meditation, writing meditation and lots of discussions in front of the wood burner sipping hot chocolate/gluhwein to enable you to create a vision board based on the life wheel to empower you to handle, with a fair amount of confidence, whatever next year throws at you.
Each full-day consists of three planned-but-may-change-subject-to-weather-conditions sessions:
An inspiring Walking Meditation – walk a short (or longer if you want!) part of the Camino de Santiago de Compostella.
A Creative and Visualisation Meditation enabling you to create your own motivating and inspiring vision board.
Writing Meditation to help you start (or maintain) a grattitude attitude
All activities are optional. If you would rather curl up in front of the fire with a good book, you are ever so welcome. We'll make sure you have enough drinks and nibbles to keep you going.
The New Year retreat was magical – the enlightening conversations around the wood burner, the lifechanging Camino de Santiago de Compostela walks, the hilarious bread-baking ceremony, the stimulating company of new friends… I am going back home with a smile on my face, a twinkle in my eye, and joy in my heart. M Wilkins
The Venue
My house, deep in the heart of Gascony, 90 minutes' drive southeast of Bordeaux, is located on several acres of lush, green meadows and is surrounded by vineyards, woods, orchards and sunflower fields. Secluded but not isolated, this 200-year-old half-timbered farmhouse is 3km from a typical (and busy!) local village.
The farmhouse is the much-appreciated, much-loved home of three Friesian mares, a Borzoi (Russian greyhound) and three intimidating cats – they intimidate the dog, if no one else. Further afield, you'll find vineyards, sunflower fields, more woods, and more sunflower fields, medieval villages, bottomless lakes, orchards, and of course, the Camino de Santiago de Compostela. And maybe two or three time-travelling musketeers.
This easily accessible retreat venue is within less than 2 hours' drive from 5 international airports, in the foothills of the Pyrenées mountains, 90-120 minutes north of the Spanish border and 90-120 min east of the Atlantic Ocean.
In only a few other places you will find all the ingredients of a perfect holiday combined with such abundance as in Gascony: fabulous food, outstanding wine, generous people and the breathtaking beauty of mountains, rivers, lakes and medieval villages perched here-and-there on hilltops.
The Food
We intend to feed your body as well as your mind – while you are finding out how to make the changes you want to make in your life, you will be indulging in the best food that our region has to offer: freshly baked, crunchy French bread, wildflower-flavoured honey, jam made from homegrown fruit…
This is a celebration of the wonderful variety of fresh local produce available from our garden as well as from the local weekly fresh food markets. This region is known for its abundant gourmet cuisine and we would not dream of depriving our guests of the pleasure and benefits that can be had. We serve brunch and dinner, and you have the opportunity at brunch to make sandwiches for later in the day.
Retreat Leader
Your retreat leader is Dr Margaretha Montagu, a medical doctor with many years of experience in treating stress-related diseases. Margaretha is also a medical hypnotherapist, an occasional writer of self-help books and the presenter of the popular Connect with Horses Live Your Best Life retreats. All her books are horse-inspired, subtly French-flavoured and hopefully life-enriching. Margaretha is a certified NLP practitioner, a qualified Yoga Nidra teacher and a certified equine-assisted personal development coach.
"By coming on a retreat here, you will be contributing to the well-being of the local community: I believe in sustainable tourism. I believe that we have a sacred duty to preserve the land for future generations, so I do everything I can to make as small a footprint on the land as possible, including limiting the number of guests I receive per year." M Montagu
What is included in this retreat:
Comfortable accommodation in an 18th century, half-timbered, authentic Landaise farmhouse in single or twin bedrooms with shared bathrooms.
A welcoming dinner on the first day and a celebration brunch on the last day of the retreat – our retreats start at 18h00 on the day of arrival to 11h00 on the day of departure.
Delicious brunches and scrumptious dinners featuring the irresistible food of our region on all other days – except for one meal, which we will have in a local restaurant, at extra cost.
Transport to and from Nogaro, to/from the Camino walk.
Free Wifi.
What is NOT included:
Transport costs to the retreat centre's closest village, Nogaro. We offer a free transfer to/from the retreat centre to Nogaro.
Personal Health Insurance and/or Travel Insurance (we highly recommend insurance cover in case you need to cancel)
The cost of one meal(lunch/dinner) that we'll have at a local restaurant
Alcoholic drinks
To make 100% sure you benefit from this retreat, there is still MORE.
Additional Extras (extra cost):
You will be able to subscribe to a 3/6/12 month coaching programme

, offering continuing support after the retreat to help you implement the changes you have decided to make,

To facilitate transport arrangements, or to explore the region, you are welcome to arrive a day or two early or leave a day or two after the retreat – we also offer additional BandB accommodation on a day-to-day basis, but only to our retreat guests,
Non-participating partners are very welcome, there is a lot for them to discover and do in the immediate vicinity (reduced fee.)
the option to add one or more profoundly relaxing and rejuvenating massages
the option to add a visit to a local wine seller
Weather
The climate in the summer months resembles that of the Mediterranean coast with long, sunny days and balmy evenings when it is possible to sit out comfortably into the early morning hours. This part of France is protected from the harsh Atlantic winds in winter by the heavily forested department to the west of it, the Landes. It is sheltered from snow in winter by the Pyrenées and it enjoys mild and early springs, beginning at the end of March.
The long, lazy summers, continue well into October and finally often end with an "été indien" (warm autumn) before the onset of winter in late November. Drenched for nearly 9 months of the year in sunshine, Gascony is excellent for outdoor recreational activities and almost year-round al-fresco dining.
While good weather cannot be guaranteed, during the summer months, it is often very hot during the day and temperatures reach into the high 20´s °C, with spring and autumn temperatures hovering in the low to mid 20´s °C. A very good website to look up current temperatures is https://www.msn.com/en-us/weather/forecast/in-Eauze,Occitanie.
Mid-summer is very hot and dry, the temperatures often exceed 30°C.
Costs
The cost of the 5-day retreat is 699€ pp in a shared twin room or 799€ in a single private room. A double room is 1399€ per room. Please contact me for information about longer retreats.
So seize this exceptional opportunity to spend a few nights here NOW…a warm welcome awaits you amidst the Armagnac, Saint Mont and Madiran vineyards in the southwest of France.
Ready to make a reservation? To pay your deposit and secure your booking, please contact us with the dates of the week that suits you at welcome2gascony(at)gmail.com to inquire about availability.
Deposit: To confirm your booking, a 25% deposit is required. Balance of payment is due at least 30 days prior to the start of your holiday. Please note: As our deposits are not refundable and our cancellation policy is firm, we strongly recommend the purchase of adequate travel insurance. Any cancellation received in writing up to 30 days before the holiday starts will result in a loss of 50% of the holiday price. Any cancellation made in writing less than 30 days before the holiday starts, or once the holiday has started, will result in a total loss of funds. Depending on availability, you can choose to transfer your booking to another date without incurring any additional fees. We reserve the right to cancel the holiday (if we do so your deposit is refunded in full).
Please read our terms and conditions. If you are in the midst of a life trauma or serious emotional upheaval that might require individual support beyond our scheduled meetings, the retreat format may not be a good match for you at this time. Should you have any questions about this, please contact us.
Only a limited number of participants will be able to attend the Self-discovery Self-awareness retreat this year!
Imagine how different your life will be in a year's time if you decide to change your life by attending this retreat. Contact me at welcome2gascony@gmail.com right now.
Privacy notice: We take your privacy seriously. Your details are not passed on or sold to any third parties whatsoever and we promise to only use your details to contact you directly ourselves.